Skin Treatments to give your Skin Radiance and Luminosity
---
NEW! Non-Invasive Face & Eye Lifting
Say goodbye to sagging skin with the latest technology! This treatment is safe and effective with results seen just after 1 treatment.
Eclip+ HIFU technology is a non surgical treatment that uses focused Ultrasound Energy to penetrate deep into the SMAS layer (superficial muscular aponeurotic system) tightening and lifting with no downtime.
BENEFITS:
Lifts, Firm and Tighten: eyes, brows and cheeks and chin area
Excellent treatment outcome
Lower Facelift
Mini Brow Lifting
Wrinkle Reduction
Neck firming
Double Chin Reduction
Body Tightening
| | |
| --- | --- |
| Full Face | $1599 |
| Lower Face inc Neck | $1299 |
| EyeLift | $599 |
---
Fractional Radio Frequency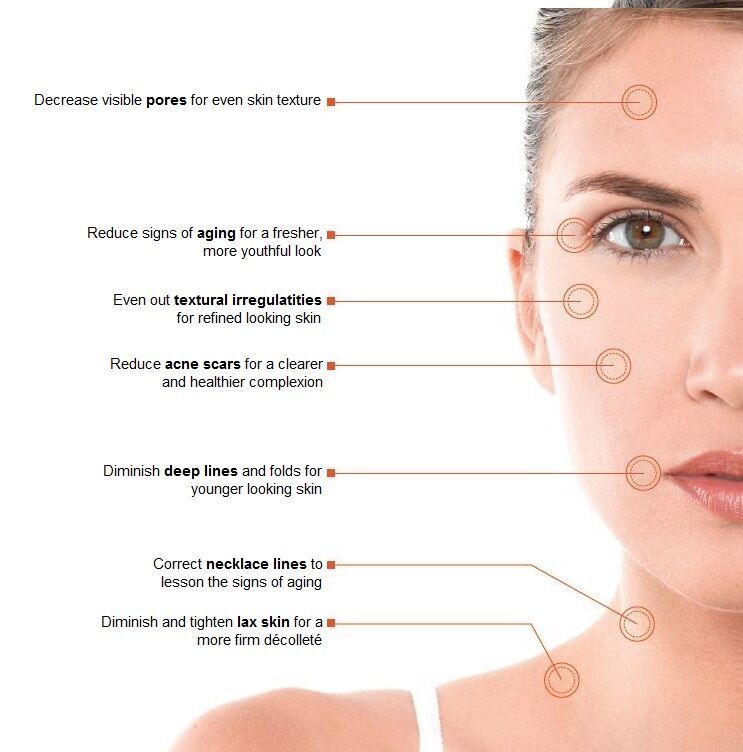 A revolutionary treatment for facial rejuvenation, skin tightening, wrinkle reduction, acne scar treatment and skin texture improvement. This treatment provides outstanding anti-ageing and rejuvenation results to the face, neck and décolleté with little downtime. It includes two modalities to resurface your skin while producing more collagen and elastin resulting in firmer, smoother and more plumped skin. A safe and effective alternative to fillers and chemical peels with incredible results in just one to six weeks.

Decrease visible pores for even skin texture

Reduce signs of ageing for a more youthful look

Even out textural irregularities for refined skin

Reduce acne scars for a clearer complexion

Diminish deep lines and folds for younger looking skin

Tighten and firm décolleté
| | |
| --- | --- |
| Full Face | $570 |
| Full Face & Neck | $650 |
| Hands | $299 |
| Neck & Decolette | $499 |
*Purchase 3 or more treatments to receive 35% off total package price
---
RF Facial Lifting & Skin Tightening
Eye/Lower Face Treatment $120
Facial Lifting inc neck $199


(purchase a course of 4 or more $149)
A painless alternative to needling. Our Diamond Polar Radio Frequency provides advanced facial lifting using the latest and most advanced technology. The result is increased blood flow and toning of muscles allowing a quicker interchange of nutrients between cells. Within minutes the skin becomes instantly firm, tight and more youthful.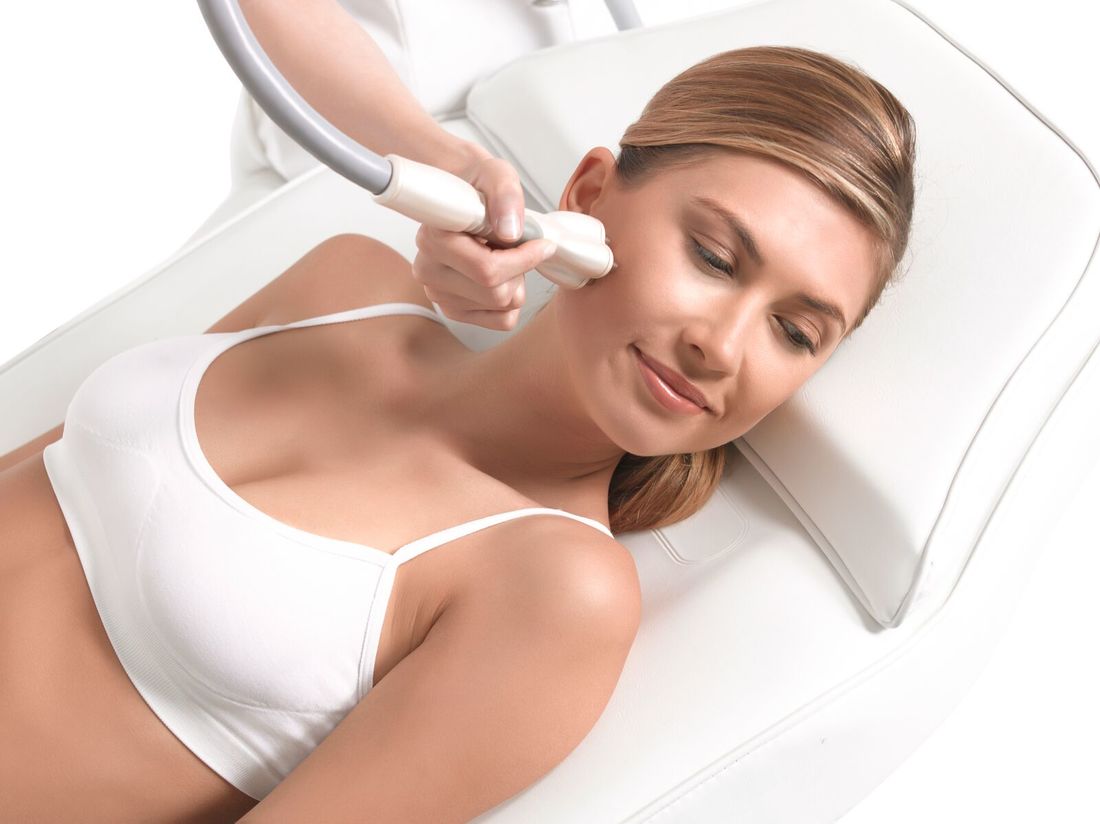 ---
Collagen Induction (skin needling)
Renew, Plump and Rejuvenate your skin with this advanced treatment. Using sterile micro-needles, to focus on problem areas of your skin allowing penetration into the deeper layers creating tissue regeneration and skin rejuvenation. Results are instant with continual visible results after 6 weeks.
| | |
| --- | --- |
| Full Face | $329 |
| Full Face inc Facial & LED Treatment | $397 |
| Full Face inc Neck | $349 |
| Hands | $179 |
| Breasts | $299 |
| Stomach | $329 |
| Back | $349 |
**Purchase 3 or more and receive 25% off total package price